Man United team-mate: Why people don't like Ibrahimovic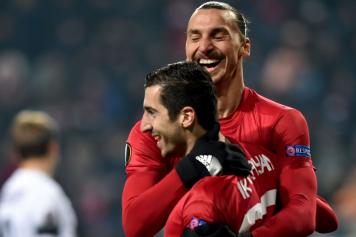 07 December at 19:00
Henrikh Mkhitaryan claims that team-mate Zlatan Ibrahimovic is misunderstood.
​Speaking to Armenian state radio, the Manchester Unnited man claims that a number of people don't like the Swede, but that Ibrahimovic is harmless.
"Zlatan has a strong temper. Many people don't agree with him. People do not understand or do not want to understand his jokes or what he's talking about."
The Swede has returned to action after a long injury layoff.
"But I have had good relations with him from the first moment. We kept in touch even when he was recovering out of Manchester."
The 28-year-old also shared an anecdote about them, claiming that a trip away to Rostov resulted in Ibra calling him "God".
"Everyone knows Ibrahimovic calls himself the God. But when we landed in Rostov I told him: "You see who the real God is."
"I'm joking. There were many Armenians chanting my name. After that he understood there is another God – me!"