Man United turn down 'unreasonable' £15 bid for Roma, Milan target Depay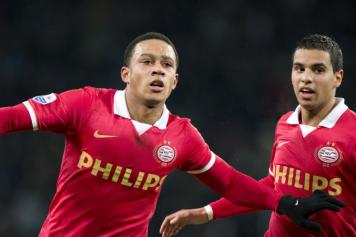 13 January at 16:32
Roma and Milan target Memphis Depay has been the subject of a rejected offer from Lyon, according to the latest reports.
Numerous sources confirm that the Dutch international is being chased by Les Gones, but their £15 million offer was reputed to be too low by Manchester United, who paid £25m for their man back in the summer of 2015.
Coach Jose Mourinho even when as far as to say (as quoted by ESPNFC) that "The offer we had is far from reasonable for us. He is still our player and if the window ends and he is still here, he is another player."
Mourinho hasn't hidden the fact that Depay could leave, but only
"for the right offer".
ESPN's Mark Ogden
's quoted the Special One as saying that players who hadn't expressed a desire to leave were always going to be favoured in his plans:
"In the past couple of months, my decisions in relation to Memphis were influenced by the feelings and information that he would like to leave in January and that we were going to have a real offer that we would be willing to accept," Mourinho said, "that obviously influences me".
"We had this conversation with a few players and we left things very, very clear. If I know, if I have the feeling that a player is leaving, I have to give chances to and develop other players.
Depay has been linked with a move to Italy for some time now, with AS Roma needing to replace Mo Salah and Milan still looking for competition for M'Baye Niang and Suso.
The Dutchman hasn't played since November 24th for his side, and has appeared in a miserly 20 minutes of Premier League action so far this season.