Man Utd decide future of Juve & Inter target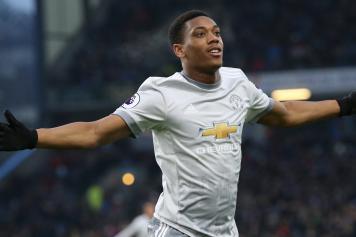 15 September at 22:25
Juve and Inter Milan both had pretty big off-seasons as they both added a lot of talent to their respective rosters. The bianconeri have been doing very well so far this season but Inter Milan have struggled despite the numerous arrivals. Both clubs will keep on looking to improve in coming months as they like Manchester United duo Anthony Martial and Matteo Darmian a lot. If a departure could very well be on the cards for Matteo Darmian, things are more complicated on the Martial front.
UNITED DO NOT WANT TO SELL HIM BUT... - As the
Sun reported (via Calciomercato.com),
United would like to keep him as they will try to renew his contract with the club. This is their main goal but if a deal can't be found, then they might be open to the idea of selling him in January. Both Inter and Juve have an eye wide open as they would love to acquire the young French star from United.
Calciomercato.com sources
have added that AC Milan are also interested in the player too.
For more news on the matter, you can visit our website right here at
Calciomercato.com.