Man Utd legend: If Mourinho were chocolate, he'd eat himself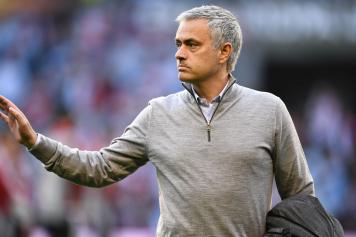 02 April at 09:20
It looks like Jose Mourinho isn't exactly the most popular person at Old Trafford at the moment.
Former club legend Tommy Docherty has gone as far as to say that the Manchester United Coach "would eat himself if he were made of chocolate."
Docherty was on the money when talking about how the former Inter Coach hasn't made many friends in Greater Manchester, recently being involved in a dispute with Paul Pogba, who is unhappy at being benched.
"If he was made of chocolate he would eat himself.
"You can't argue with his record but I think he goes over the score with his criticism of players. He has bought those players and then he is criticising them afterwards.
The season hasn't gone well - with the Red Devils finding themselves far behind Manchester City in the race for the Premier League, and being knocked out by Sevilla in the Champions League.
"I would be amazed if he lasts any length of time at Manchester United. I don't think the board will put up with his antics.
"I don't watch them a lot because I watch Manchester City a lot – because they are great to watch. They play football the way I like to play it."