Man Utd: Lukaku is one goal away from historic milestone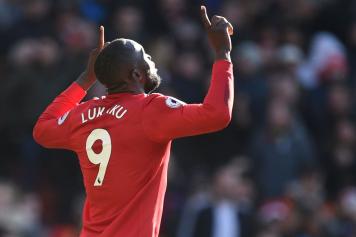 10 March at 13:30
Manchester United stud striker Romelu Lukaku is nearing a major milestone. The Belgium international is just one effort short of becoming the 28th English top-flight player to reach 100 goals in the Premier League.
A 14-goal return for United, as part of a 23-goal haul across all competitions, has edged Lukaku to the precipice of that notable landmark.
Former striker Andrew Cole, who tasted Treble glory with United in 1999, said in the Mirror of the man currently leading the line at Old Trafford: "I think what he's appreciated now, being at Manchester United, is that it's not possible for him to take a weekend off — because every game is intense."
"Maybe at Everton he could have taken a weekend off and still nicked a goal but at United everyone wants to beat you and I think he's realized the level of intensity that's required. The magnifying glass is always on the centre-forward at United and I think it's fallen on him ­massively this season."
"He's not had too much rest, he's played virtually every match and not had much time to recover, because of the injury to Zlatan Ibrahimovic. But he's done really well. He came with a big price-tag, but he's done well."
"It's not been an easy first ­season. There's been a lot of ­pressure on him with Zlatan injured and Marcus Rashford in and out, so he's been the only recognized centre-forward.
"But you can't take anything away from what he's done since he arrived. He's scored goals, which is his job.
"Being one goal away, if he gets it at the weekend or he doesn't, he's going to get there at some stage because he's been good enough to score 100 goals in the Premier League."