Man Utd star speaks out on Pogba and Ronaldo ahead of the UCL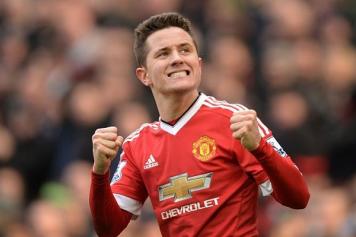 18 September at 19:00
Manchester United will play against Young Boys tomorrow, while midfielder Ander Herrera talks about another opponent of the Champions League group, Juventus.
"It will be a great challenge for us, but I'm happy with the group because it will allow us to play at our best against very strong teams like Juventus, the best club in Italy: they have done great things in recent years and there is harmony between the two clubs, players and fans, it will be a great game especially for Paul Pogba and Cristiano Ronaldo."
Both Pogba and Ronaldo will be facing their former clubs in the upcoming tie between Juventus and Manchester United in the group stage of the UEFA Champions League.
Ronaldo has faced the Old Trafford outfit before yet this will be the first time for Pogba to go toe to toe with the team where he played his best football under Antonio Conte and Massimliano Allegri.