Manchester City referred to UEFA for breach of FFP, risk Champions League expulsion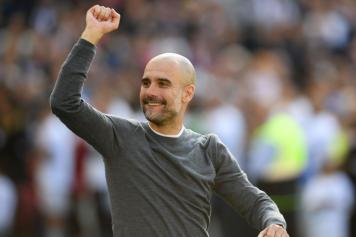 16 May at 11:10
Premier League Champions Manchester City have been referred to UEFA because of a breach in Financial Fair Play.
Reports from New York Times from some days ago had said that investigations about Manchester City's breach of Financial Fair Play are on and the club is risking a possible transfer ban or a expulsion from the UEFA Champions League.
It has now been confirmed that UEFA's financial body has been refered to investigate further about the case and the club has moved a step closer to getting a possible ban or sanction.
In response to what UEFA said, Man City have responded by saying: Manchester City is entirely confident of a positive outcome when the matter is considered by an independent judicial body. The accusation of financial irregularities remains entirely false and the CFCB IC referral ignores a comprehensive body of irrefutable evidence provided by Manchester City FC to the Chamber. The decision contains mistakes, misinterpretations and confusions fundamentally borne out of a basic lack of due process and there remain significant unresolved matters raised by Manchester City FC as part of what the Club has found to be a wholly unsatisfactory, curtailed, and hostile process."