Manchester City-Udinese: deal for Sanchez!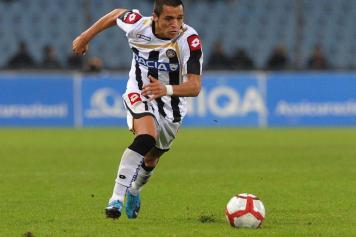 29 March at 15:00
Manchester City reached an agreement with Udinese to acquire Alexis Sanchez, according to the British daily The People. Roberto Mancini's club offered 24 million pounds (about 30 million euro) to beat the competition from Manchester United, Chelsea and Inter.
A source close to Manchester City said: "City are determined and want to player. If Udines will accept the offer, Sanchez will go to Manchester". Sanchez scored 12 goals in 27 appearences.
L.T.