Manchester expecting a Neapolitan invasion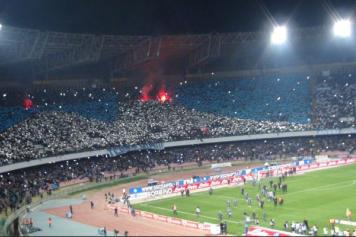 07 October at 14:20
English FA officials are anticipating a Neapolitan invasion of Manchester prior to Manchester City's Champions League match with Napoli. The October 17th clash is expected see roughly five thousand Parthenopeans arrive for the crucial match.
In their opening group stage match, Napoli shockingly dropped all three points to Shakhtar Donetsk to make advancing more difficult than it should be. Though they recovered well in their following match with Feyenoord, they still face a mountainous task against a Manchester City team poised to make a deep European run.
According to the Morning Edition, three thousand Napoli fans will be in the visitor's supporters section at The Ethiad, while two thousand more will occupy other areas in the stadium.
With news of the large number of Italian fans, Manchester City officials will be wary of potential disruptions in the crowd. Just last month, Arsenal fans were left feeling "unsafe" when a large number of FC Koln fans found their ways into home supporters sections at The Etihad, prompting an investigation by the FA.
Matthew Klimberg