Manchester United, an ex-Arsenal star predicts Mourinho's future...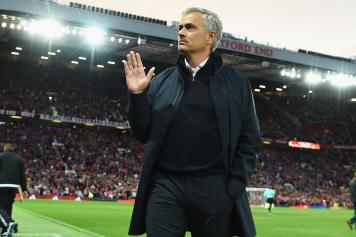 29 October at 22:50
Manchester United beat Tottenham 1-0 this week-end as this was a huge result for the Red Devils. Manchester City are currently first in the EPL standings but Manchester United are five points behind them in second place. Even if United are doing very well this season, José Mourinho's future at the club remains in doubt
since his contract will be expiring in 2019
and contract renewal talks haven't produced anything concrete to date. Here is what ex-Arsenal star Robert Pires had to say about Mourinho's United future in an interview with the
English press (the Sun)
:
" Mourinho? I think that his next club will be
Paris Saint-Germain
. He has a good understanding with their managers and it would be a new and exciting project for him...".
PSG are ciurrently coached by Unai Emery as they have been good too this season. Even so, if Mourinho is to become available, he would surely be very high on PSG's wish-list. Time will tell...
Jean-Luca Mascaro (@CalcioNews89)