Manchester United concerned over dangerous temperatures ahead of Super Cup showdown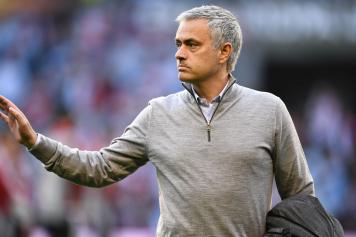 07 August at 11:00
Manchester United have expressed their concerns ahead of tomorrow night's UEFA Super-Cup showdown against Real Madrid in Skopje. With parts of Europe suffering one of the wort heatwaves of recent times, the Premier League side are worried about the temperature in Macedonia where it is currently peaking at over 40 degrees centigrade.

The forecast for Tuesday suggests that by kick-off time it will still be 35C and with the new Premier League season only a few days away, The Mirror states that club officials are fearful of what they see as potentially harming temperatures.

The two clubs met each other last month in the US in Santa Clara in another game that was played under oppressive heat. That was nothing more than a pre-season friendly however whereas tomorrow is the chance to lay down a serious marker for the season ahead in what is expected to be even hotter that their previous encounter.

Health warnings have been put in place in parts of Southern Europe where the heat has now reached dangerous levels.