Manchester United: Mourinho delighted after another comprehensive win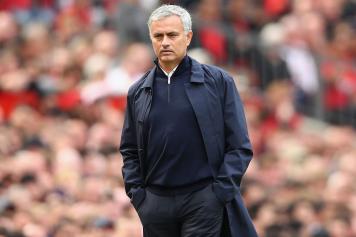 19 August at 16:40
Manchester United boss Jose Mourinho was delighted after seeing his new-look Manchester United side score another four times to beat Swansea City at The Liberty Stadium this lunchtime. The Portuguese tactician has seen the Red Devils crash in eight goals in their opening two Premier League outings and are still to have their goal breached.

Speaking to Sky Sports after the game, Mourinho stated that; ""It was a different performance [to West Ham] but I think the same kind of confidence, consistency and discipline. The team was confident since the first minute. Obviously there was a little period in the first half when they created chances but the game was always under control, everything was really calm.

"When they change to four in the back I had Martial fresh to come to the game and explore the space. Our bench is really good, really strong. You can see the players I brought to the game. They are players with a lot to give. We knew the last 20 minutes a clean sheet would give us three points but we thought to go for more."

He finished off by saying that; ""I'm really pleased, but last season we had six points after two matches and we finished sixth.The players are not carried away, it is not a problem for us. Next week we have difficult match [against Leicester], very difficult. We try to win and play as well as we are doing."