Manchester United: Mourinho gives his views on VAR ahead of Huddersfield clash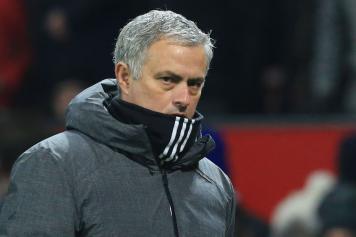 14 February at 16:55
Manchester United boss Jose Mourinho has broken his silence on the new VAR system. Whlst the new technology has not been used in the Premier League, the Football Association are trialling the new system in selected FA Cup ties this season.

Speaking to
MUTV
, the Portuguese tactician, whose United side will experience VAR for the first time in this weekend's cup clash against Huddersfield Town, explained that: "When people ask us if we like it, if we don't like it, if we agree with it or don't agree with it, I think honestly it's a question for the referees.
"They want to perform the best they can, they don't like to make mistakes. And sometimes they make mistakes because it's a human mistake and you cannot go over it unless you have some technological support.

"So if the referees are happy with that technological support, then yes, let's go for the VAR.
"I think, from my perspective, I like the feeling."

He continued by stating that: "Of course they need adjustments. They need to make sure that they don't change the dynamic of the game too much, the emotion of the game too much - people waiting a couple of minutes to know if they can jump (and celebrate) because it was a goal.

"But from my professional perspective, I like the feeling of a right decision is coming. It's a penalty or not a penalty, its handball or not handball; it's a red card or not a red card. I think a fair decision is a feeling that I like."