Manchester United ready to launch a 50 million euros bid for a Monaco midfielder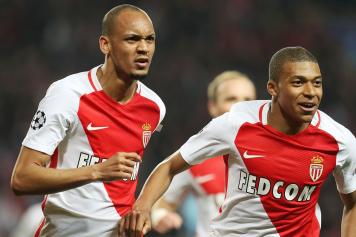 05 July at 19:48
It is not a secret that José Mourinho is looking to improve his team as Manchester United will be competing in next year's UEFA Champions league. United did not finish in the top 4 this past season (in the EPL) but because they were able to win the UEFA Europa league 2016-17, the Red Devils will be in fact participating in next's year's UCl competition. One name that has been very high on United's wish-list is Monaco's midfielder Fabinho.
According to the Corriere dello Sport (via The Express),
it seems like if United are now ready to make Monaco an improved
50 million euros offer
(or very close to it) for their Brazilian midfielder. Juventus and PSG have also been interest in him but Monaco do not seem to want to sell him to a direct rival (PSG). It now remains to be seen what Fabinho really wants...
The young midfielder appeared in 52 games for Monaco on the season as he scored 10 goals and added 4 assists. Let's not forget that Fabinho was a right-back but coach Jardim transformed him into a midfielder.