Manchester United's Serie A transfer window; Juventus and Milan stars linked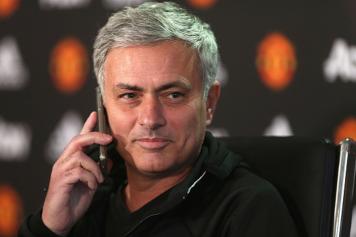 08 July at 18:15
Jose Mourinho and Manchester United are looking for additions that they can make to their side to challenge Manchester City at the top of the Premier League next season.
Mourinho has a lot of targets lined up, as well as a variety of departures expected – with a lot of business set to take place with Serie A clubs. Players from Lazio, Juventus and Milan have been strongly linked; whilst names from Napoli and Inter have been suggested also.
Join CalcioMercato.com as we take a look at some of the players linked in and out of Manchester United, with the deals involving Italian clubs. To see the list, click on our gallery; we'll take a look at the player, who they currently play for, what the rumours are suggesting and how much they may cost.
For more news, views and features;
visit our homepage.
@snhw_