Manchester United's target Nainggolan has an uncertain future, the latest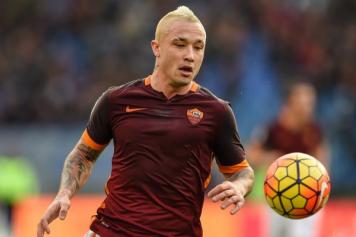 27 June at 21:17
It is not a secret that Manchester United and José Mourinho like Roma's midfielder Radja Nianggolan a lot. The Belgium international's future is in doubt as Roma fans are starting to worry a little bit.
Gazzetta dello sport reported
that the player's entourage will have talks today with Roma concerning Nainggolan's future at the club as.Manchester United's presence has been felt.
Mourinho's club are ready to offer the player a 7.5 million euros per season salary. Roma on the other hand are still only offering him a 4 million euros annual salary (bonuses included). It seems like if Nainggolan wants a 4 million euros per season salary (excluding bonuses) as the parties are inching closer. It now remains to be seen what Nainggolan really wants as he seems to like to play in Rome. Will Mourinho be able to convince him to join United? Time will tell...
Roma finished the 2016-2017 season in second place behind first placed Juventus. They will be looking to do as good in 2017-2018 but they will have to do without coach Luciano Spalletti as well as star winger Momo Salah. They are also on the verge of selling Manolas and Paredes to Zenit as Nainggolan's future is now also in doubt.
Jean-Luca Mascaro (@CalcioNews89)