Mancini: Balotelli? No failure. Tonali? He can improve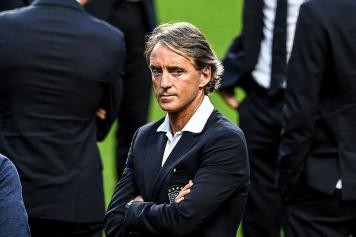 12 November at 22:00
Italian National Technical manager Roberto Mancini spoke at the press conference from the retirement of Coverciano in view of the matches in the Nations League against Portugal and the friendly in Genk against the United States.

The statements of the trainer:

"First place in the group? Let's play to beat Portugal and hope for Poland. It does not depend on us, we hope to arrive first, as we have always done: give the maximum and get ahead of everyone.

Balotelli? Nobody has failed here.

National healed? I do not think it's ever been bad. 'San Siro' always responds well, it's a great thing, we want to have a great game to thank everyone.

Higuain and Bonucci? The Argentine is a great player, you can miss a penalty. He apologized, he was wrong. The exclusion of Italian is an Allegri's choices, each coach makes choices pondering them also by virtue of the turn-over and perhaps of what could happen.

Tonali? I followed him in the European U-19, has quality and technique, and is hardly surmountable. So young that he can still change the way he plays and improve, he can do more roles, I do not know him well and these ten days are also useful for that.

Juventus win Champions League? They can win it: it's a competition that at the end of February could changeand everything happens. From there you can evaluate".
Emanuele Giulianelli