Mancini's take on Balotelli - Arsenal links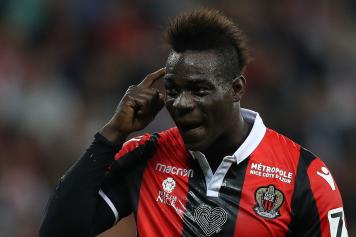 01 June at 13:50
Roberto Mancini has expressed himself on
Mario Balotelli's future club.
Chased by Arsenal, Napoli, Marseille and Roma - among others - the 27-year-old was recently called up by Il Mancio for international duty, scoring against Saudi Arabia in a 2-1 win.
The Brescia native hadn't played for his country since the catastrophic 2014 World Cup.
Coming off two successful seasons with Nice and 43 goals, the Italian striker was mentioned by Mancini in a recent interview on a possible move to Marseille.
"Balotelli must make a decision," Mancini said. "Whether he plays in France or elsewhere, he needs to keep performing, scoring goals like he has over the past two seasons."
Arsenal fans were stunned to discover in recent days that Balotelli was now being linked to the North Londoners. A failure in Liverpool - where he scored only four times - Balotelli piled on the goals with Milan and showed some flashes of his talent at Manchester City.