Marcelino: 'Coquelin has no impact on Kondogbia's future'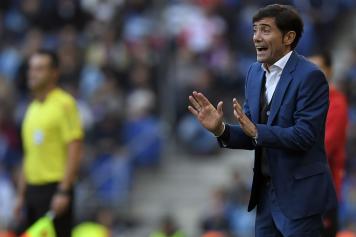 12 January at 23:00
Valencia manager Marcelino was asked about the future of French midfielder Geoffrey Kondogbia who is on loan from Serie A club Inter during the press conference presenting the club's latest signing, Kondogbia's compatriot Francis Coquelin.
Marcelino began by saying that: "we signed Coquelin because he was an opportunity of the transfer market. We have been interested in him since last summer but we were unable to close the deal. The club managed to wrap up a deal quickly."
Then Marcelino was asked about the future's of Geoffre Kondogbia as well as Joao Cancelo who is currently out on loan with Inter saying that: "The signing of Coquelin in no way affects the situation of Kondogbia because you adapt to all the players you have in the team. Regarding Cancelo I can say that it is a very complicated situation but I cannot make any evaluations if he can come back here immedaitely or not."
Nima Tavallaey Roodsari (@NimaTavRood)