Marcello Nicchi defends Michael Oliver, criticizes Buffon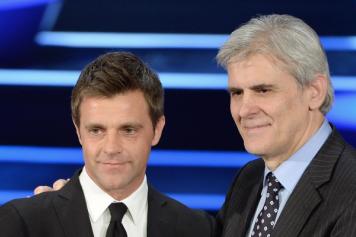 16 April at 14:00
Current Preident of the referees association Marcello Nicchi has criticised Juventus veteran goalkeeping legend Gianluigi Buffon for his comments on English referee Michael Oliver following Juventus' knockout in the UEFA Champions League at the hands of Real Madrid.
The Old Lady were recently embroiled in a refereeing controversy during the second-leg of the UEFA Champions League quarter-finals, as Gianluigi Buffon was sent off and Real Madrid were handed a late penalty, which saw Cristiano Ronaldo convert from the spot to knock out the Old Lady out from the competition.
In a recent interview that
Nichhi gave to Radio Rai
, the head of the referees committee criticized Buffon for his comments on Michael Oliver. He said: "Buffon is a great champion, who has enjoyed a beautiful career."
"At certain levels, you've got to be careful about what you are saying because there are people who listen. If this happened in Italy, we would have defended the referee."
"You cannot threaten or insult the referee before, during or after the game"
Kaustubh Pandey(@Kaus_Pandey17)