Marcelo Brozovic set to take action against fake news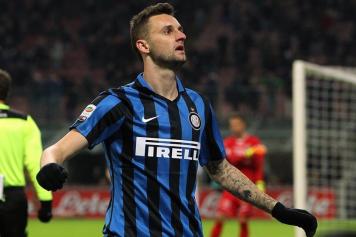 12 March at 17:30
Inter Milan star Marcelo Brozovic has vowed to take legal action against publications that spread rumors about the Croatian having an affair with Wanda Nara, Mauro Icardi's wife.
Days ago, several news outlets had reported that the midfielder is having an affair with his nerazzurri teammate's wife Wanda Nara. They claimed to have access to an audio recording which was supposed to serve as a testimony to the fact that Wanda Nara was cheating on Icardi.
And in response to the rumors that are questioning his morals, Brozovic has said that he will take legal actions against the publications that brought up the rumors. His
lawyer told ANSA:
"Marcelo absolutely denies this fake news related to Wanda Nara, which has spread in the last few days."
"There has never been anything or a relationship between Marcelo and Mrs. Nara. Brozovic wants to shed some light on those who have questioned his moral and professional integrity and will take legal action against them."
Kaustubh Pandey(@Kaus_Pandey17)