Marchisio reveals which coach he would like instead of Allegri and gives his take on Dybala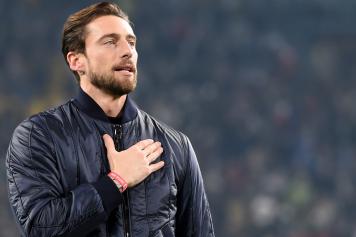 15 May at 10:45
Former Juventus star
Claudio Marchisio spoke to
Tuttosport
about various interesting topics, mainly addressing the current situation at his former club.
"Which coach I would like at Juve in the even of Allegri's departure? Jurgen Klopp. I like his game to death and I like his way of playing football, he would do very well with Italian football. But if Allegri remained, I wouldn't see anything wrong with it because he is a coach who always wins and that is not cheap," he said.
"If I am surprised by Conte going to Inter? No, he is a professional. He could have a strong impact because when he comes to renovate a team, he is always good. One-club loyal players are very rare these days and those who complain about this are those who would like to change 10 out of 11 players every year.
"My dream purchase as a Juve fan? This is hard. Let's see. De Jong impressed me a lot but he is gone now. I would love to see De Bruyne or Hazard in Italy but it seems difficult. So I say Pogba. Paul's return would be magnificent, also because Juve need a midfielder who can give more impetus to the offensive phase.
"Dybala? I am crazy about Paulo and I really hope that he won't be sold, it would be a mistake. There are very few talents like him. I remember a moment with him from his first match in the Supercup in China. He was on the bench, then he came on and I immediately told him: 'You need to be in the area because with your foot you need to be as close as possible to the goal'.
"Icardi at Juve? He is like Trezeguet, who had a sense of goal but just like David, it depends a lot on the team. He and Dybala would make an amazing duo," Marchisio concluded.