Marchisio says 'monster' Ronaldo perfect fit for Juventus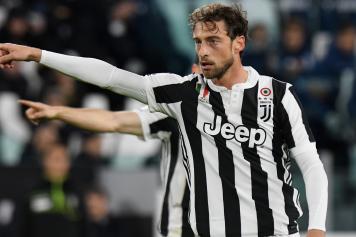 15 May at 14:30
Claudio Marchisio has praised the attitude of the Juventus and Portugal star striker Cristiano Ronaldo and expressed his belief the 34-year-old and his former club are a perfect match for each other.
The 33-year-old, who has represented the Bianconeri for 13 years, expressed those views
while talking to Tuttosport
.
"He [Cristiano Ronaldo] is competitive in everything," he said.
"He always wants to be the first, whether it's parking the car or competition of shots on goal in the match or in the gym. He is a monster of will and professionalism, an absolute example that perhaps can only be found in Juventus. The club is most similar to him in attitude and his mentality.
"They are reflected in the common and maniacal desire to win and to organize every detail to succeed," he added.
Marchisio, who now plays for Russian club Zenit Saint Petersburg, left the Turin-based club during the same transfer window in which Ronaldo joined Juventus from Real Madrid.
Talking about his on-field experience with the former Manchester United striker, Marchisio said: "On the pitch, I met him more as an opponent. He is just a phenomenon and I am proud of the fact that in his museum in Madeira, there is a jersey of mine which we exchanged after the match at the Santiago Bernabeu," Marchisio concluded.