Marotta: Cristiano Ronaldo was the first one to believe in Juventus transfer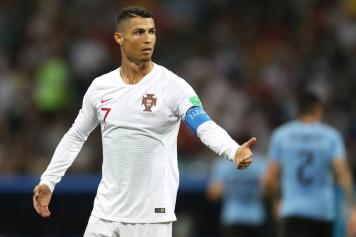 12 July at 19:20
Juventus general manager Giuseppe Marotta has spoken about Cristiano Ronaldo's Juventus move.
Cristiano Ronaldo left Real Madrid for € 112 million joining the Old Lady on a four-year deal.
Ronaldo is expected to arrive in Turin either on Sunday or Monday, whilst today the Old Lady announced the signing of Joao Cancel from Valencia.
Joao Cancelo and Cristiano Ronaldo share a same agent,
Jorge Mendes. Juventus general manager Giuseppe Marotta has revealed that he is currently working for the role of Ronaldo.
"Joa Cancelo, who has the same agent as Ronaldo [Jorge Mendes]," Marotta told Corriere della Sera.
"Cristiano Ronaldo was the first to believe in this, he chose Juventus and when we were able to share this opportunity. It was a team game. "
CLICK
HERE
FOR SERIES A NEWS
CLICK
HERE
FOR PREMIER LEAGUE NEWS
CLICK
HERE
FOR LA LIGA NEWS