Marotta didn't know Dybala was starting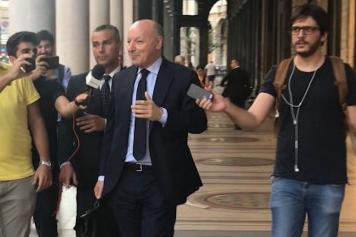 16 September at 14:55
General Manager of Juventus Beppe Marotta, spoke to Sky Sport before the match against Sassuolo:
"I think the coach can have fun with the eleven he wants. Today he has put these 11, with a respectable offensive power. Football is all about results, but also it is about putting on a show, I hope that today we get both."
"We are the strongest team in the race for the Scudetto. Probably if we do not win it, it will be our fault. We are in an interlocutory phase, we must have patience before making judgments."
On Dybala and why Allegri does not start him: " The fact of having a competitive squad means changing the starting lineup, also because this month we will have many important matches. "
"We went to dinner with the staff, but it is not respectful to go into training. It is not my job to know the training, with Allegri we talk a lot anyway ".
FIGC PRESIDENT - "I'm happy that some managers think of me, but I'm at Juventus and I'm staying at Juventus , period.