Marotta discusses Champions League draw and Howedes 'He's more than a hypothesis'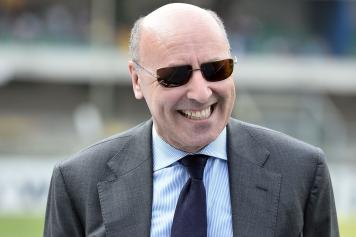 24 August at 20:00
The Champions League draw and more. Giuseppe Marotta, managing director of Juventus, talked to Italia 1 also about the summer market. These are his statements on the Bianconeri goals for the final days on the market, and upcoming challenges. "Champions League? My sensations are that each group encounters dips. The important thing is to get every match correctly. The characteristics of each opponent is clearly different from one to another, but our destiny depends on us."
BARCELONA - "At this time they are weakened, because a loss such as Neymar certainly weighs heavily. We will have to see in these upcoming days how they intend to replace him. There is still, however, a group of players, a very dangerous team, because of their great quality."
ANDRÉ GOMES - "With Barcelona there are excellent relations, we have talked today, but most of the talk was with our president about European and political issues, so we did not talk about football. The statements on André Gomes have been put forth by you journalists, we have not thoroughly investigated or negotiated recently. Right now he is not a goal, but we still have five to six days and we're working."
MARKET - "I'm trying to make myself understood, even if I use a bit of encrypted language. I say that the team, or at least the roster, is already competitive enough for our goals. I do not think there are any great opportunities for us, because bringing in a player means only and exclusively that this player raises the level of quality and importance of the squad. We are considering some options in the defense, where I think we will be definitive before the end of this transfer campaign. Was I clear? If at this moment we can find an eclectic player who can play wide or centrally, then that would be better."
HOWEDES - "We do not hide that we have made contacts, as he has a very interesting profile, but we have to deal with contractual talk with him and with Schalke directors. Let's say it's more than a hypothesis."