Marotta: "Dybala and Higuain on the market? We..."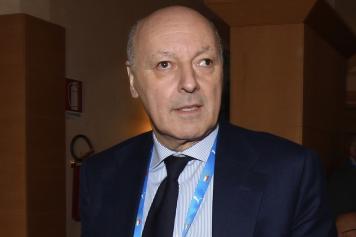 13 May at 20:55
Giuseppe Marotta, Juventus' CEO,
spoke
to Premium Sport ahead of the clash with Roma, talking about the Scudetto as well as the future of Dybala and Higuain.
"Scudetto is close? It's the most difficult, yes. The first one we won with Conte gave a lot of emotions, hard worked, to say the least. Tonight we are here with Allegri.
"We haven't thought about Allegri because we've had two important games. We will sit down and talk. In terms of the future, we don't see any issues. The results speak for themselves, there are extraordinary results.
"Choose between Dybala and Higuain? Juve are not used to selling and this happens if one goes away. To date, there is no such assumption. Juve haven't put them on the market."
Juventus are currently facing Roma at the Olimpico, where they really could secure their 7th consecutive Scudetto.