Marouane Fellaini flaunts a new hairstyle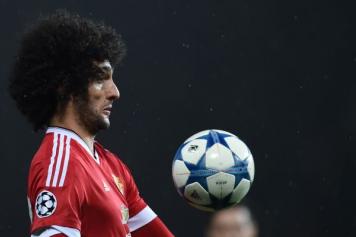 13 March at 19:10
Manchester United star Marouane Fellaini has flaunted a new hairstyle in a latest Instagram post that the Belgian footballer shared earlier today.
A style that is being dubbed as the 'Micky Mouse hairstyle', will leave you laughing at the very sight of it. It probably stands for the fact that while Fellaini hasn't really been active on the pitch for the Red Devils due to his recent injury problems, he isn't letting life pass by off the pitch.
In an Instagram post that the midfielder put up earlier today, Fellaini flaunted the Micky Mouse hairstyle that he is sporting for a photoshoot with the GQStyle Magazine.
The hairstyle is likely to go down as one of the most whackiest ones in football history.
Kaustubh Pandey(@Kaus_Pandey17)