Marseille strongly want Bacca: here is how much they are willing to offer...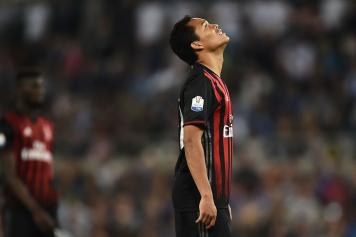 19 June at 09:00
Some come and some go. Milan have been very active so far on the transfer market as they acquired four new players (Musacchio, Rodriguez, Kessie and André Silva). As some come, Milan are now also trying to sell a few of their players
including Carlos Bacca
.
MARSEILLE HAVE INTEREST - Marseille are one of the teams who have the most interest in Bacca as they recently lost Gomis. With Mandzukic and Giroud likely not arriving, Bacca is now one of the leading candidates for them. The Colombian currently has a deal until 2019 as he is making a 3.5 million euros per season salary at Milan. This is high for Marseille as they don't want to have any players over the 3 million euros figure (look at Payet). Marseille's sporting director might offer Bacca a 3-4 year deal so that they can spread out his potential salary.
MILAN'S DEMANDS - Milan are aksing to get
20 million euros
for their striker as they still view him as a very good european level striker. Marseille are hoping that Milan come down a little bit as they would like to get Bacca. Even so, they have a few financial obstacles in their way ...
By @Albri_Fede90 e @86_longo, adapted and translated by Jean-Luca Mascaro (@CalcioNews89)