Why the arrival of Matic will give Pogba the chance to be the main man at Manchester United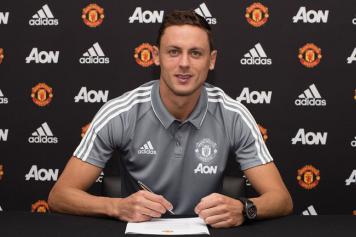 07 August at 14:15
When Manchester United signed Nemanja Matic for a £40M fee from Chelsea, there was an element of clam about it. It was announced in a typical no-nonsense fashion; something United haven't been accustomed to doing in recent times. There was no hype, no extravagant photo-shoot, just a normal announcement followed by a player interview.
It all happened so quickly. So much so that it dispelled the excitement that could've otherwise surrounded the new capture from Stamford Bridge. But if there's anyone who must have appreciated it, then it is the player himself. After all, going about his business in a seriously no-nonsense fashion is something that defines him.
He did make his debut against Sampdoria and was silently impressive, and it wasn't his own performance on the day that made the showing impressive. It was the way in which the team functioned that made it all more important. It was a 3-5-2 formation in which Matic played alongside Paul Pogba and young Andreas Pereira and sat in front of the back four to conduct play and do the simple things in a simple fashion. If there's anyone who benefited from Matic's presence more than anyone else, apart from the team itself, then it was Paul Pogba.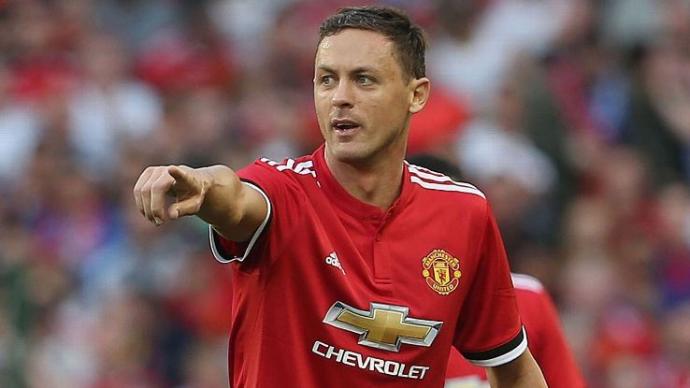 It was reminiscent of the manner in which Cesc Fabregas' nous and panache behind the flamboyant Diego Costa made Chelsea tick back in the 2014-15 campaign. The Blues did win the title that season and while Matic was never really was among the goals, he was included in the Premier League Team of the Year that season for his contributions in the middle of the park. He used his body to perfection, breaking up play and simply circulating it forward for the likes of Eden Hazard and Fabregas to do the rest.
While the role that Pogba played in Dublin against Sampdoria slotted him into more familiar territory, its something he hasn't enjoyed doing since re-joining the club from Juventus last summer. Pogba was often chained down doing a defensive job far too often that he would have liked and he was often not expected to be in areas where he would be at his most effective.
Under Antonio Conte in Turin, Pogba was deployed in a 3-5-2 formation, where the presence of either Andrea Pirlo or Claudio Marchisio in deeper midfield positions allowed him to move forward with more tempo, freedom and purpose. He was the chief creator also because of the lack of wingers and the presence of wing-backs. Pirlo (or Marchisio) did the simple things in an impeccable fashion. They won the ball back or received it from one of the three centre-halves and moved it forward to the Frenchman, who sparkled in attack.
Matic is just the kind of player who will allow a player like Pogba to do just that. He will tackle, intercept and hand the ball over to the big Frenchman, who will take up advanced positions up front. More so, Matic seems like a player who is tailor made for the Mourinho system. The former Real Madrid boss had Costinha at Porto, Makelele and Matic himself at Chelsea, Sami Khedira at the Bernabeu and Esteban Cambiasso at Inter Milan to do the job that the Serbian is expected to do. If there's anything that is common between all these players, then it's the fact that they played a vital role in guiding their sides to league title and more.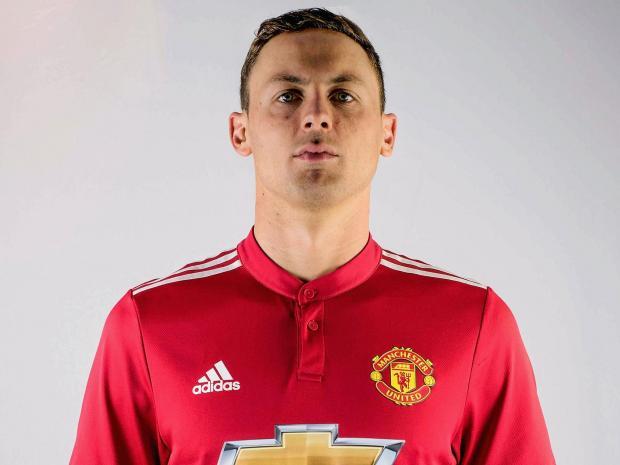 It seems like a well executed plan that the Portuguese tactician was trying to launch to make this current United team look like a Jose Mourinho one. While it didn't actually look like one last season, the 2017-18 squad has the "Special One" written all over it. We all know what can transpire if a Jose Mourinho team gets into its own; it's never really pretty or attractive, but results and trophies speak volumes and United fans won't mind that one bit.


Kaustubh Pandey