Mayorga case, Las Vegas police request a sample of Ronaldo's DNA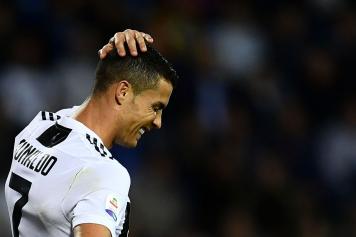 10 January at 21:15
The Ronaldo-Mayorga case is followed up by yet another chapter.
According to the Wall Street Journal,
the Las Vegas Police requested a sample of the Portuguese attacker's DNA.

Following the opening of the investigation regarding the alleged rape of Kathryn Mayorga, nine years ago in Nevada, the Las Vegas police department has reportedly asked for a sample of Ronaldo's DNA. The police will then see if the DNA matches that found on one of the woman's dresses.
Ronaldo's lawyer, Peter Christiansen, has refused to provide a comment on the news. Previously, however, the lawyer has always been very clear, denying any allegations. It remains to be seen how this saga ends, though it's clear that Ronaldo won't get away with anything at this point, especially given that the whole world is paying attention to the outcome.