Mazinho urges Inter and Barcelona to find an agreement on Rafinha's future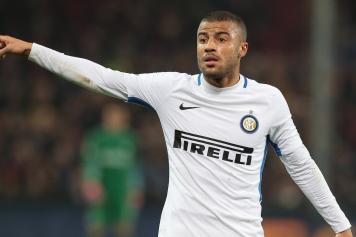 16 May at 10:10
During an interview with Tuttosport, Rafinha's agent and father Mazinho opened up about his son's desire to stay at Inter beyond the end of his loan spell.
Here is what he had to say
:
"He is enjoying life at Inter and we hope to stay in Milan. When we made the decision to leave Barcelona, we knew it could take a little time to adapt. Rafa has worked well both on and off the pitch, and he has proven to be a special player with the quality to play for a team like Inter.
"Spalletti? Rafa loves working with him, even if he was not used to playing in his preferred system. The facts are there to show that he has understood what the coach wants from him. Spalletti has helped him to grow from both a physical and tactical perspective.
"I think that when you play for an important club and your objective is to qualify for the Champions League, every match is a final. Maybe the game against Lazio is a super final. I'm optimistic. Inter are capable of doing great things away from home. The Champions League has nothing to do with Rafa's future. It all depends on Inter.
"It's up to Inter and Barcelona to find a solution. That said, we would like to know what Inter have in mind as soon as possible. We hope they can find an agreement that allows Rafa to stay at Inter. We will make it clear that we are happy in Milan and that we do not want to start from scratch."
(Tuttosport)
Jordan Russell (@JordRuss96)