Mazzarri on Milan target: 'Motivated to stay? I'm only thinking about the league'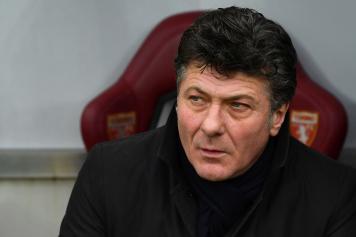 12 May at 16:55
On Sunday Torino will play the final home match of the season against SPAL. Head coach Walter Mazzarri presented the match at the press conference.
"The match at Napoli was an important test for us, I liked the team at San Paolo, we did not concede anything and, even in the face of an injury like the one that led to the Mertens goal, we held the field well.
Mazzarri then spoke of the compliments received by De Laurentiis. "The compliments of De Laurentiis ... I was pleased that the president, after so many years, has taken into account what has been done."
"I do not know what will happen this summer. With the team, I have clear ideas about what to do next year, it…we will be a tough team. I wish there was a close relationship with the Primavera as it is very important to grow the youth sector.
Mazzarri then spoke about the future of Belotti who has been in the crosshairs of Milan for some time. "This was a special year for Belotti, we must not forget that he had two injuries, but this year he scored nine goals in the championship and three in the Italian Cup. He has to play in the interest of the team and not his own interests. If we are not fighting for Europe now, it is because we have scored fewer points than the others, not because one player has scored fewer goals. "
"Is he motivated to stay? Now there is the end of the season. I think only of the championship, with all the players I talk about the matches, not the market."