Mendieta: "This is why Coutinho cost that much..."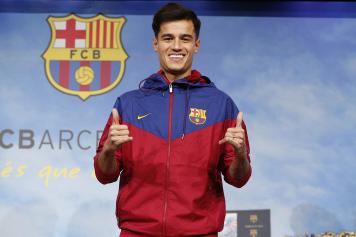 13 January at 22:35
Gaizka Mendieta (who is an ex-Barcelona midfielder) backed the Philippe Coutinho signing. Barcelona payed 150+ million euros for the ex-Liverpool Brazilian star as Mendieta believes that the price-tag was fair. Here is what he had to say on the matter as he spoke to the press
(via L'Équipe):
"Coutinho? Well if we look at the financial side of the deal, these are today's prices. There is a ton of money in football and the prices have gone up. Prices in general have gone up and the same has to be said about football. Fair price? Well if you want a player of his talent then yes you have to pay this kind of price-tag. Coutinho was an incredible player at Liverpool and this is why you have to dish out this kind of money to get him. I think that he will do great at FC Barcelona".
Coutinho appeared in 25 games on the season (with Liverpool and Brazil) as he scored 15 goals and added 8 assists so far on the season. He will now be playing alongside players like Lionel Messi and Luis Suarez as his personnal stats should get even better...
Jean-Luca Mascaro (@CalcioNews89)