Messi praises 'extraordinary' Ronaldo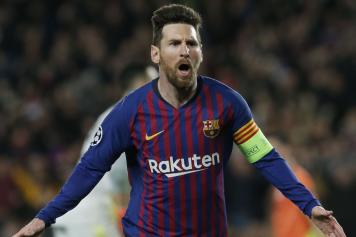 14 March at 10:50
Barcelona superstar Leo Messi spoke with Sky Italia after the Blaugrana's win against Lyon last night:
"We suffered a bit, despite the result. When we were 2-1 up we managed to suffer and remain united and after that we scored the third goal. We had a good start to the game, we wanted to score as soon as possible and we were quick in moving the ball at the beginning of the game".
RONALDO -
"We have many targets, what Ronaldo did with Juve was extraordinary. I thought Atletico would put more strength on the pitch but Juve showed all their potential and had a magical night. There many strong teams at this stage of the Champions League: City, Juventus but also Ajax that proved to be a cocky team. Liverpool showed their charisma. Barcelona? We'll see where we'll end we have many tough games ahead of us".