Messi's Secret Santa message to Neymar: We miss you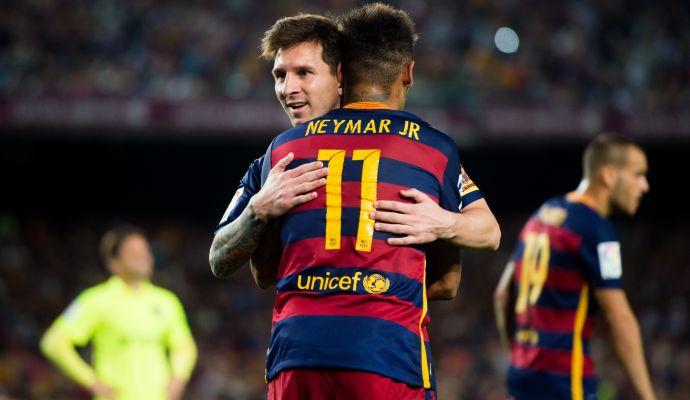 2017-25-12 - 10:00
​Lionel Messi has sent former team-mate Neymar a heartwarming Christmas message.
​Appearing as a surprise secret Santa on a Brazilian TV Show, he told the PSG star that

"We miss you here in Spain."
The two were together at Barcelona from 2013 to 2017, when the Brazilian scored 68 Liga games two Liga titles and a Champions League, as well as three Copa del Rey trophies.
The Brazilian star moved to the Ligue 1 leaders for
€
222 million, and has gone on a romp, scoring 17 goals and adding 12 assists between Ligue 1 and Champions League action.
"In fact, I'll always wish the best for you wherever you are and, sure enough, we will see each other soon, on or off the pitch," Messi continued.
This kind of comment is going to fuel speculation that Neymar could be on his way back to Spain, with Real Madrid being linked to him.
"A big hug and take care of yourself," Messi ended, before Neymar answered: "Brother, thank you very much, for me you are an idol and also a great friend."