Messi's vacations: 41 bottles of Don Perignon, 37 000 euros tab...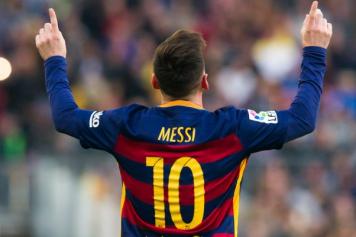 18 June at 19:53
Leo Messi is now back in Barcelona as he spent a few days in Ibiza with his future wife Antonella Rocuzzo as well as his sons Thiago and Matteo. Luis Suarez and Cesc Fabregas (alongside their families) were also present too with them. A picture of a 37 000 euros tab appeared on
Twitter
over the past few days as rumors linked the tab to Messi and his friends. It shows that someone ordered 27 pizzas and 41 bottles of Don Perignon as well as multiple other luxury meals. When Messi heard about the news (which also appeared on
Mundo Deportivo
), he quicky laughed it off saying that this wasn't his tab,
here is what he wrote (Via Ansa.it
) : "Jajajajajaja, people invent some much stuff it is unbelievable. With is even more crazy is that there are so many people who believe these things...".
Here is a picture of the expensive tab. It surely wasn't only Messi and his teammates that ordered all of these things but they surely ordered high end stuff too! :
Messi & amigos en la cena en Lío en Ibiza se gastaron 37.000€