Messi unsure of Barca future, Bartomeu rival says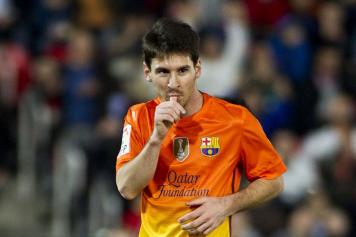 22 August at 13:20
The sharks are circling around Barcelona again, it seems.
A former candidate for the Blaugrana presidency claims that if Messi hasn't signed a new deal in Catalonia,
it's because he is uncertain about his future.
Agusti Benedito claims that the club's lack of ambition - highlighted by their recent demolition at the hands of Real Madrid in the Super Cup - could drive the Argentinian star away.
"They've been leaving the renewal of Messi, the most important player, until the end... and with it still not signed, it's a concern," Benedito told Onda Cero and Radio Marca (via Four Four Two).
"Messi's case could be worse than Neymar's because, as things stand, from January 1, he's free."
The Catalan side have already lost €222 million star Neymar to PSG, and have only replaced him with Paulinho. Manchester City have recently been reported to be interested in signing the Flea for
€
300 million.
"Messi has always wanted a competitive team and the situation is a worry. Bartomeu said Messi had signed his renewal in June and that's not the case.
"Bartomeu has not been able to conclude Messi's renewal. If Messi hasn't signed the renewal, it's because he's unsure."
Already been criticised by Joan Laporta, himself a former president.