Miccoli says Napoli need a better stadium and a few players to win the Scudetto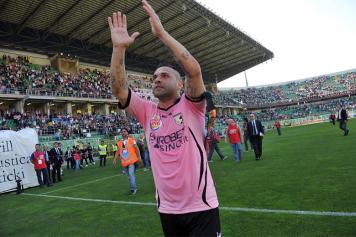 08 June at 09:20
There will never be a lack of support for southern Italian football, especially since the magical days of Maradona at Napoli. Former Juventus and Palermo player, Fabrizio Miccoli voiced his opinion of the chances of the Partenopei to succeed in the near future, with some thoughts aimed at bringing in players and others directed towards the stadium.
Miccoli spoke to Radio Kiss Kiss about the future of Napoli. "With three or four targeted purchases, the company is growing and can close the gap with Juve and succeed in winning the Scudetto. I would like this team to have a more interesting stadium. Think of how it would be for the opponents to face Napoli with all their fans on board."
Considering the capabilities of Maurizio Sarri's team already, the words of Miccoli are perhaps not that far off. Aside from their third place finish on an impressive 86 points, Napoli went out to eventual winners Real Madrid and Juventus, in the respective Champions League and Coppa Italia tournaments. And Miccoli pointing to the stadium issue is an important one, and a topic that definitely sets Juventus apart from the rest of Italian clubs.