Mihajlovic: 'Milan is not a top team'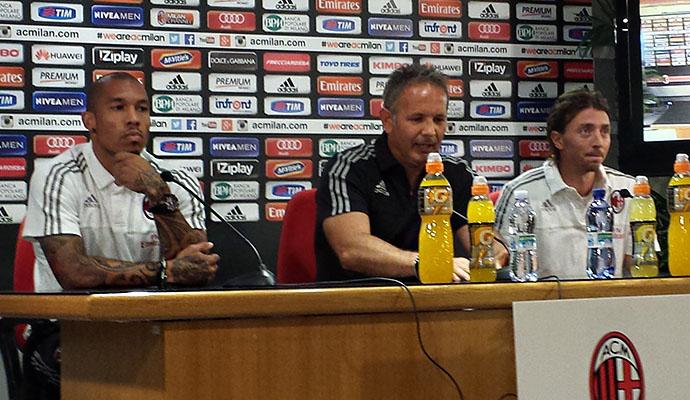 2015-24-10 - 15:18
During today's press conference,
AC Milan
head coach
Sinisa Mihajlovic
stated: "I know how football works, if you don't collect results, then there are precise rules. But before changing the coach, you have to take a look at things: for instance, if the team is behind the coach and if the team is working hard. My players are working hard, they are committed and all united to try and turn things around. I am sure I can resolve things as I have said. I have an excellent relationship with
Berlusconi
. Last time, he he told me to stay calm. I took it as a vote of confidence. I will always be grateful to him and to
Galliani.
I am the first to be disappointed with the current situation and results. However, I will try to pay back the confidence shown in me. We are not a world class team at the moment. But we are trying to achieve that.
Milan
recently lost the core of its team and we need to rebuild. If we look around, other big teams that have lost their key players are having problems too. It takes some time, but I don't know how much"