Milan and Miss Italia... Calabria's sister is a contestant for the title (pics)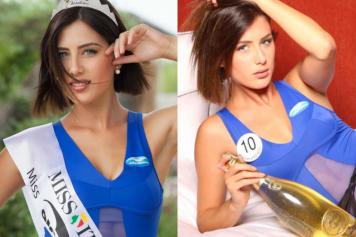 30 August at 22:20
Milan aren't just focused on the pitch and on the transfer market as there will also be a special contestant in the Miss Italia competition. One of the contestants is Sara Calabria, the sister of Milan's Davide Calabria.
Here is what she said about the competition in an interview
with Il Giorno
: "Since I was small i practiced dancing and then gymnastics. Lately I have been doing a lot of hip-hop and Jazz dancing. Training? It is my mom that helps me out with this. I watch what I eat which is also very important". Will she win?
Look at the pictures bellow: