Milan are still on Aubameyang: here are the potential costs of the operation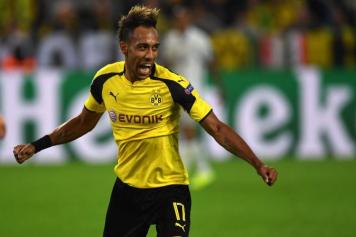 07 August at 09:00
Milan have been one of the most active teams on the summer transfer window as they signed 10 new players to date (Donnarumma, Conti, Musacchio, Bonucci, Ricardo Rodriguez, Kessie, Biglia, Calhanoglu, Borini, André Silva) and they aren't done just yet. Fassone and Mirabelli stated that Milan were still looking for a striker as they have been following many different names.
AUBAMEYANG IS RELATED TO DEMBELE
-
Pierre-Emerick Aubameyang is still waiting for AC Milan. The rossoneri are still working on this front as they like the Gabon international a lot. They want to first understand what the costs of the operation would be as they are seemingly willing to dish out close to
70 million euros for him
.
According to Sky Sport's Gianluca Di Marzio
,
Dortmund won't sell both Aubameyang and Dembele, it will likely be one or the other. Barcelona have strong interest in Dembele but their first offer was too low for the German club.
Here is what Borussia Dortmund's sporting director had to say on the matter to the press: "100 million euros for him? No that's not enough. Look at when Wolfsburg sold De Bruyne, they lost a lot of quality and they struggled the following year....". Barcelona (Dembele) and Milan (Aubameyang) will have to act quick since they won't both leave ....