Milan-Arsenal presents Wenger with chance to save his job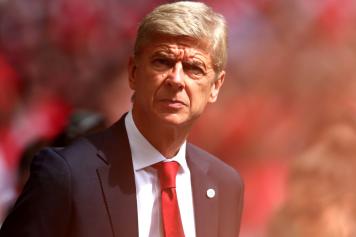 08 March at 14:00
AC Milan and Arsenal come into tonight's Europa League match at nearly polar opposite ends of the footballing spectrum.
Milan are on a 13-game unbeaten run and haven't conceded a goal in almost 600 minutes of football. They are solid, organised and playing like a team capable of challenging heavyweights Atletico Madrid and Borussia Dortmund for the Europa League trophy.
In stark contrast, Arsenal's last six games in all competitions have seen them defeated four times – including at home to Swedish side Ostersunds FK – while their last victory in the Premier League was over a month ago against Everton.
At 13 points below Tottenham for the fourth and final Champions League spot in England, calls for Arsene Wenger's job have never been louder.
Indeed, Wenger has more pressing issues than qualifying for the Champions League through domestic competition – and he's already admitted that the chances of Arsenal finishing in the top four are 'unlikely'.
For over two decades Arsenal's qualification for the Champions League seemed like a sure bet under Wenger, but a worrying decline has seen them slip further away from the pack in both England and Europe – leaving the very real chance of a second season without Champions League football.
However, tonight presents the first in a series of steps which could see Wenger secure his position in London for at least another season. Should they progress past Milan, Arsenal have a real opportunity to contend for the Europa League crown with giants Atletico Madrid and Borussia Dortmund.
If not, however, it may be the straw that breaks Wenger's back.