Milan, Bazoer is not the only target: Mirabelli has scouted Rodriguez too, the latest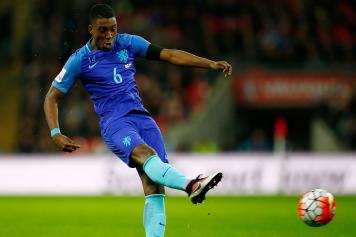 14 November at 00:26
The new Milan is about to begin as the closing is arriving soon. Milan's sporting director to be Massimiliano Mirabelli hasn't been losing any time: He has traveled around Europe and Italy in these past few months and he will continue to do so in the upcoming months. Recently he was in Holland and in Germany as he first scouted Riechedly Bazoer of Ajax and then Ricardo Rodriguez of Wolfsburg.
RODRIGUEZ IS AN IDEA- Mirabelli was at a Fribourg-Wolfsburg game to see Rodriguez play. He has all the qualities to play in a team like Milan and Fassone also likes him a lot. Mirabelli had scouted him in the past for Inter and the
nerazzurri
are also after him. Napoli is the other team who have strong interest in the player as well. It should be an interesting battle....
HOW MUCH TO INVEST - Because of the competition, Rodriguez has a 20-25 million euros value which isn't a small number. Bazoer is a great young talent and he also has a pretty high price tag as Ajax want over 20 million euros for him.
As a new Milan is set to begin, Mirabelli and Fassone are being very active...
Article by Fabrizio Romano, adapted and translated by Jean-Luca Mascaro (@CalcioNews89)