Milan boss Brocchi introduces drones to training, Balotelli tries to shoot one down!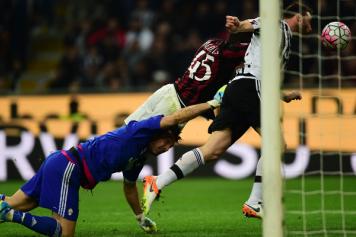 15 April at 10:47
Oh, Mario... never change.

Yes, we know, Italy's bad boy striker is considered by many to be a serious case of wasted talent.

But just look at how he's doing it! Whether it's nearly burning down his house or visiting a female prison, the former Manchester City cult hero has been entertainting, no matter what.
He was up to his old tricks again yesterday, when it was reported that new Milan manager Cristian Brocchi had introduced drones to his training sessions, copying the likes of Maurizio Sarri in an attempt at monitoring his players more closely.

And, just as those modern contraptions irritate your average Italian when he's peacefully trying to catch some rays on the beach (seriously, who flies a drone on the coast?), so the drones got on Mario Balotelli's nerves, as the former Liverpool man decided to try to shoot one down by kicking balls at it. The Corriere della Sera also reports that he failed, despite his best attempts.

Despite this latest report, things are going reasonably well for Balotelli. Though Adriano Galliani recently confirmed that the on-loan Liverpool striker has not done enough to warrant staying in Milan, Balotelli played a blinder against Juventus at the weekend, and deserved to end up in the goals despite trying to punch the ball in with the scores level.

Can Mario take his mind off the drones for a minute to turn things around in Milan? Don't bet against it!

@EdoDalmonte