Milan chasing Lodi, Aquilani, Rincon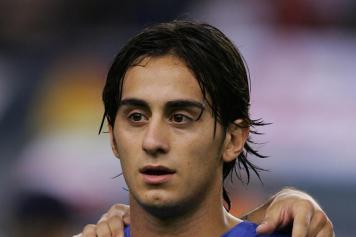 24 August at 13:06
What can a cash-strapped AC Milan do to bolster their midfield? Beyond the options we've mentiooed in the last few days - including the departing Nabil Bentaleb of Tottenham and Benjamin Stambouli of PSG - two other names have been added to the list.
The Corriere dello Sport claim that Venezuelan Tomas Rincon is an option, and that his arrival would include some form of swap including Spaniard Suso, whom Ivan Juric is a big admirer of.
Beyond that, Francesco Lodi of Udinese is also being mentioned a lot. His best season did, after all, come under Vincenzo Montella when they were together in Catania. Whilst Udinese's coach, Stefano Pioli, doesn't seem to value him at all, Lodi is very much looking forward to playing for Montella again.
A final option is mentioned by both the Gazzetta and the Corriere: that of Alberto Aquilani, who will rescind his deal with Sporting Lisbon today.
@EdoDalmonte