Milan close deal for Lazio midfielder, expected in Milan this evening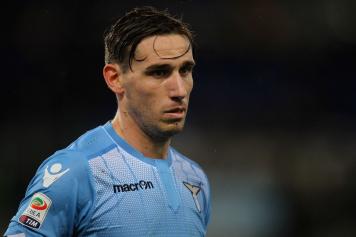 14 July at 20:25
Not just Leonardo Bonucci. Milan is ready to close immediately for Lucas Biglia. The Argentine midfielder from Lazio is ready to become a new Rossoneri buy and by this evening will arrive in Milan to undergo medicals and then sign a new contract with the Rossoneri club.
BIGLIA IN MILAN THIS EVENING - Lucas Biglia will arrive in Milan in the evening, to start the new adventure with Milan. He is expected at Linate airport around 23.10.
"THANKS LAZIO, SPORTING CHOICE" - Biglia is leaving the retirement of Auronzo di Cadore and intercepted by the media present on the spot confirmed his farewell to Lazio. "It's only my decision. Milan is a sporting choice, motives concern me, I do not want to talk about it. What do I say to the fans? I say thank you, thank you so much."
AFFILIATE DETAILS - The deal between Lazio and Milan for Biglia has been concluded. The parties found an agreement for nearly 17 million EUR plus and 3 million in bonuses bringing the final figure to 20 million EUR. The player will sign a three-year contract worth 3.5 million EUR plus bonuses. The agent of the player also confirmed the news. "He closed with Milan."
adapted and translated by David Baleno (@davidbaleno)