Meeting between Bonucci's agent with Juventus has now ended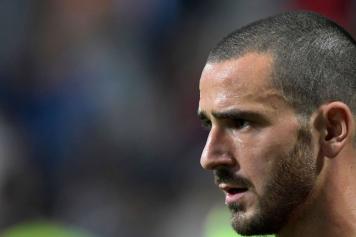 27 July at 15:30
The AC Milan, Juventus and Chelsea are active in the market for Mattia Caldara, Leonardo Bonucci and Daniele Rugani in the summer transfer window.
So far, Leonardo Bonucci.
Meeting in Milan: Contacts during the meeting that involved the clubs, the intermediaries and agents were then brought forward into the last days and are continuing even today.
At this moment, Alessandro Lucci, is meeting the Juventus executives Fabio Paratici and Beppe Marotta, in the well-known hotel headquarters of the bianconeri.in the city of Milan.
The idea of ​​the meeting is to set the evaluation of the transfer to take place. Leonardo Bonucci has the chance to return to Juventus, but the clubs are coming from an agreement that he will join the Turin club in the summer transfer window.
Caldara's agent Giuseppe Riso was also in the meeting, which has now ended. Juve executives have now left the meeting, while the agents are still there.
CLICK
HERE
FOR SERIES A NEWS
CLICK
HERE
FOR PREMIER LEAGUE NEWS
CLICK
HERE
FOR LA LIGA NEWS