Milan director confirms the agreement with the Brazilian starlet and speaks about Ibra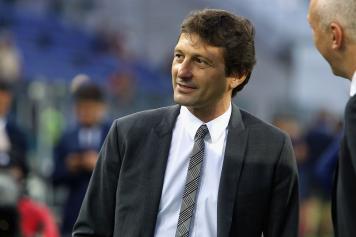 11 October at 17:22
Leonardo, the technical director of Milan, has won today the Liedholm Award 2019; during the award ceremony, he has spoken about many topics. These are some of his words, as reported by Milannews.
THE PRIZE - "I am happy to be here and to win the prize. Liedholm had great irony, I'm more pragmatic, more direct".
THE CAREER - "I did a bit of everything in my career. The fact of having played different roles, I have clear what the limit of something".
PAQUETA '- "There is not much to say. We have a basic agreement with Flamengo, but transfer market reopens in January: so we still have a little way to go before the deal becomes official. Now we have to think only of the Serie A and the Europa League, not the market. What kind of player is he? At the moment, he is a Flamengo player: he still has to play some Brazilian league matches. We have to wait for January the 3rd".
IBRAHIMOVIC - "It's normal that there is also connection not only professional, but even personal with him. When we arrived at Milan, we had a little thought about taking him, even at the age of 37 he is a dragger. Today the transfer window is closed. We have to do things calmly, we must not forget that there are some financial fair play stakes. We want to build a competitive team".
UEFA FAIR PLAY - "There is a process we are following, we must never forget where we started, three months ago we were not even in the Europa League".
(Milannews, Calciomercato)
Emanuele Giulianelli @EmaGiulianelli