Exclusive: Milan, for the Gomez and Sosa sales there are still 8 days left...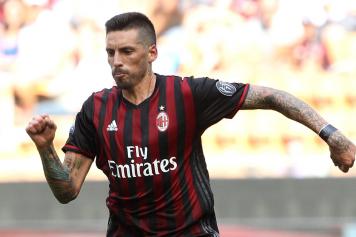 30 August at 21:05
Milan are not in a rush as they know that there is still time to sell off a few players (Gustavo Gomez and José Sosa). Both players arrived last summer for a 15 million euros complessive amount but both haven't been able to convince coach Vincenzo Montella over the past season. The transfer window will end on August 31st in Italy but this is not the case for Turkey. The transfer window period will only close on September 8th in Turkey which means that Milan will have another full week to try and find a deal...
THE POSSIBILITIES - Out of these two players (who have been rumored to be close to Turkish clubs) it is José Sosa who is likelier to leave Milan. Trabzonspor are very interested in him (as they already acquired Kucka from Milan). The Turkish club haven't found an agreement with Milan yet (who keep asking for 5 million euros) nor with Sosa yet (who is asking for 5 million euros net per season). According to
Calciomercato.com sources
, negotiations are still ongoing on this front. As for Gustavo Gomez, a departure seems unlikely since Fenerbahce have not convinced him financially speaking. Time will tell but Milan can still work on these two fronts for another week or so...
By Federico Zanon, adapted and translated by @Calcionews89